Entries for tag "gallery", ordered from most recent. Entry count: 48.
Warning! Some information on this page is older than 5 years now. I keep it for reference, but it probably doesn't reflect my current knowledge and beliefs.
# Revision 2017
Thu
20
Apr 2017
I just came back from Revision - world's biggest pure demoscene party. It was held in Saarbrücken, Germany. That was first time I attended a demoparty abroad, as I've been going only to the ones in Poland so far, like RiverWash, WeCan, Silly Venture, or AmiWaWa.
I don't like the fact that it happens during Easter, when I usually go visit my parents, but I wanted to see it at least once. Revision was big, with around 700 participants, according to the page with non-mandatory registration - Visitors. There were various kinds of activities - from Seminars to techno party, and of course most importantly - competitions. Revision is a multiplatform demoparty, so there were compo categories dedicated to retro platforms (like Amiga, pixel art or tracker music), as well as modern PCs (like modern graphics, streaming music, PC 4K/8K/64K intro and demo). Entries can be found here: Revision 2017 @ pouet.net.
Many people said that PC 4K Intro category had best quality this year, so it's worth checking. Other than that, productions that I remembered the most are:
"Soul Splitter" by cocoon, 1st place, PC demo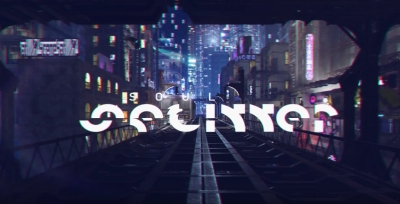 "PC demo" by Aberration Creations, 2nd place, Animation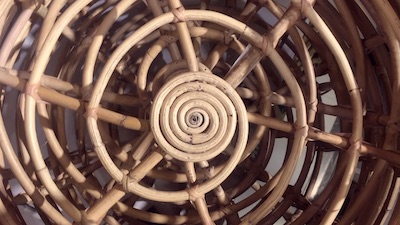 "Evolve" by Schengen Allstars, Invitation demo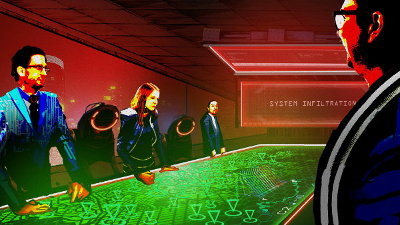 Most exciting for me was watching Shader Showdown - a competition where two programmers had to write a pixel shader live on stage, without any documentation or other help, in a time frame of 25 minutes per round. Winner moved on to semifinals and then the final. During each round a DJ was playing some music and its live FFT was available as one of the inputs to the shader. It's amazing to see how good knowledge of programming, graphics and math allows to develop some nice looking visualizations in such a short period of time. I've also heard opinions that watching it gave a good glimpse of how graphics programming looks like and what does it take to make a demo, even for non-technical people.
Here is a gallery of my photos from the event:
Comments | #demoscene #events #gallery Share
# Pixel Heaven 2014 - My Photos
Thu
05
Jun 2014
Here is the gallery of my photos from Pixel Heaven 2014:

Pixel Heaven 2014
Comments | #gallery #events #demoscene #atari Share
# PGA & ZTG 2013 - Review and Photos
Sun
03
Nov 2013
18-20 October 2013 in Poznań there was Poznań Game Arena (event for gamers) together with Zjazd Twórców Gier (game developers conference).
Here is REVIEW of the event on atarionline.pl written by me together with Tomasz Cieślewicz "tdc" (in Polish). You can also take a look at GALLERY of my photos.
Or if you just want a quick summary: It's an interesting event. Not that technical or programming-oriented like IGK or WGK conference, but worth attending. Especially if you are interested in game design or feel some connection with indie games community.
Comments | #gallery #events Share
# IGK 2013 - My Photos
Thu
11
Apr 2013
IGK 2013 @ Google+ - here is the gallery of my photos from the IGK 2013 conference.
Comments | #igk #events #warsztat #gallery Share
# Silly Venture 2012 - My Photos
Sun
09
Dec 2012
7-9 Dec 2012 in Gdańsk, Poland, another interesting event took place - Silly Venture 2012 - Atari demoscene party. Here are my photos:

Silly Venture 2012 @ PicasaWeb
Although I'm not a fan of Atari platform, as I'm too young to remember the time when it was commonly used (my first computer was 286 PC), I like this kind of events because of nice people I can meet there and the "demoscene spirit" that can there be felt.
I must also admit that the Atari demoscene looks very strong. They have several parties in Poland every year (Głuchołazy, Grzybsoniada, Silly Venture, ...) and lots of productions submitted to many different categories in the competition. This party was international - there were people from Finland, Czech Republic and other countries and all the official announcements, as well as intro videos were in two languages - Polish and English.
The party was very well organized, especially comparing to RiverWash or WeCan multiplatform demoparty. It was in a school where lots of chairs and tables available allowed to bring, setup and present many computers, a classroom was adapted as sleeping room, we were given paper voting forms so we could enter our votes as we watched the productions, we had unlimited beer, limousine ride and other atractions - all included in the ticket fee... So, thanks a lot and see you next year!
Comments | #gallery #atari #demoscene #events Share
# IGK-9'2012 - Photo Gallery
Tue
03
Apr 2012
Here are my photos from the IGK-9'2012 conference:
Comments | #igk #events #warsztat #gallery Share
# Copernicus Science Centre
Wed
02
Nov 2011
Some time ago this year I've been in Copernicus Science Centre in Warsaw. It's a huge interactive museum presenting numerous experiments from different fields of science. Of course for me most interesting was the stuff related to images, shapes and colors. There was a long queue near the entrance of the building and visiting all the exhibits - even briefly, took a lot of time, but still if you come to Warsaw and have a whole free day, I really recommend visiting Copernicus Science Centre. Here are my photos: Centrum Nauki Kopernik @ Picasa:
Comments | #events #gallery Share
# WGK 2011 - Links
Tue
06
Sep 2011
WGK 2011 - First National Conference on Computer Games Development - took place 2-4 September 2011 at Gdańsk University Of Technology. It's time to aggregate links to information and multimedia about this event:
Official:
Text:
Multimedia:
Downloads: